Have you ever taken a moment to think about why executive furniture is still relevant? Do you know that executive furniture in your office is a symbol of success and power? The function of an executive desk in Houston and other executive furniture is considerably more essential than coercion. Houston office furniture represents the unique preferences of the person who occupies the office. The executive office's centerpiece: the executive desk in Houston, stands out among all the grandeur of the atmosphere. These fortresses of power are usually constructed of costly wood, are enormous, and are the greatest visible manifestation of the executive's power.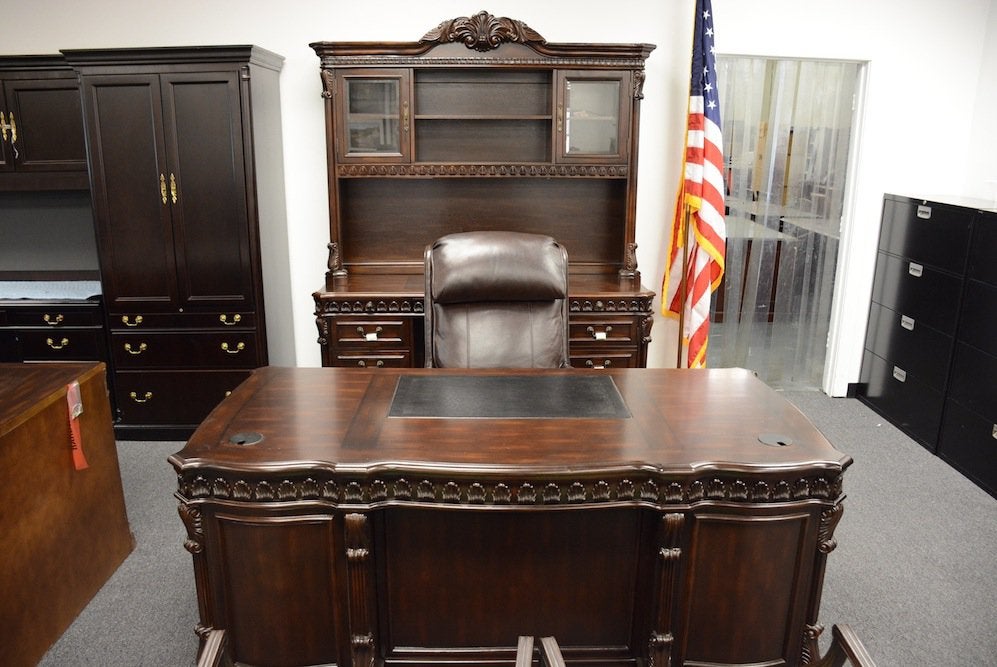 The function of executive desks in Houston and executive furniture, in general, is considerably more essential than intimidation. They serve an important function in conveying the status of the person with whom they are dealing with clients, and the furniture reflects the personal style of the person who occupies the office. You must choose the right combination for your executive office. Choosing the right executive furniture, such as an executive desk in Houston and executive chairs in Houston, may help you reach your objectives.
If you give everything your staff need, they will be able to accomplish duties with comfort. If you have a sleek and exclusive designed office environment with matching office furniture, your employees' moods will be raised and tasks will be done quicker. Only at Corporate Liquidators do we take great pleasure in our efforts to make your aspirations come true. Corporate Liquidators offers high-quality conference tables, executive chairs, executive desks, tables, conference chairs, reception desks, guest chairs, reception chairs, new office furniture, used office furniture, and office partitions. Computer tables, cabinets, drawers, and more are just a few of the items we have for your business or office.